Wedding and Event Rentals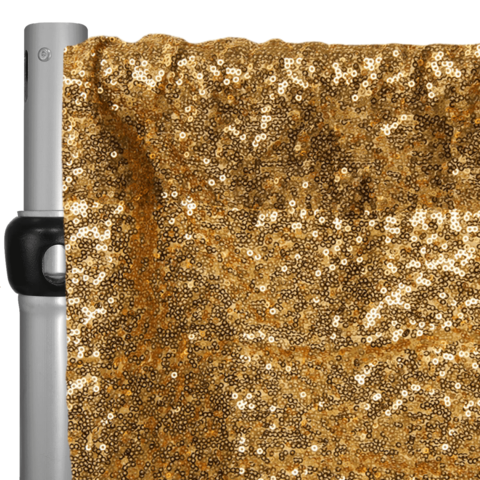 Gold Sequins Pipe & Drape- 12-20 FT
( 12-20 ft long x 8 ft high )

$55 per section - includes 2 consecutive sections that adjust between 12-20 feet across. The 8ft height is fixed and can't be adjusted.

If you are planning to separate this, you must order the sections separately to ensure you receive the correct quantity of parts to create the setup you are looking for. Please call us at 407-936-8393 if you are not 100% sure.