Tables and Chair Rentals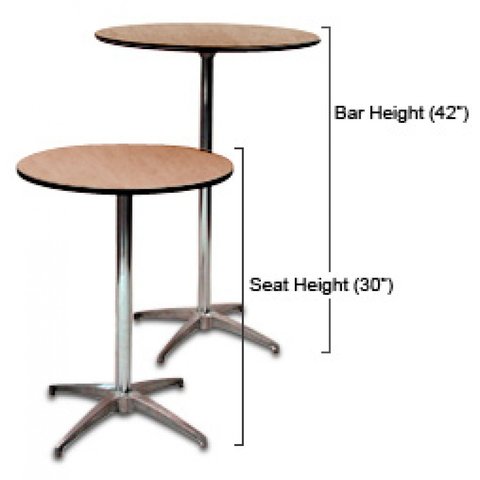 42in Cocktail Table
Our 42in Tall Cocktail Tables are perfect for any event. Whether you're having a cocktail hour or just want a nice decor for a social setting, this table will be a great addition.
Drape this table with our (120) for a regular floor length look or with a (132) round tablecloth if you choose to use a bow-tie to finish the look (42 inch height).
Also, this pairs well with our bar stools made just for 42in tall cock tail tables!!