The Online Booking System can be used to place delivery orders ONLY.  Your event date must be taking place anytime before or within the next 3 Days.  
** Please CALL if you're attempting to book a date that is less than (3) days out OR  needing to schedule a self-pickup order.   Thanks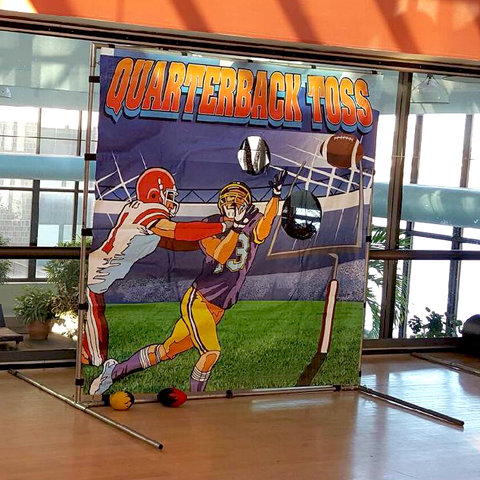 Quarterback Toss
Actual Size: 7x7
Outlets: 0




Quarterback Toss is a winner at any sporting event, fund raiser, or carnival. It's a very simple game but irresistible! No football player or football player want-to-be can walk by this game without giving it a shot. Quarterback Toss can be set up indoors or out.