The Online Booking System can be used to place delivery orders ONLY.  Your event date must be taking place anytime before or within the next 3 Days.  
** Please CALL if you're attempting to book a date that is less than (3) days out OR  needing to schedule a self-pickup order.   Thanks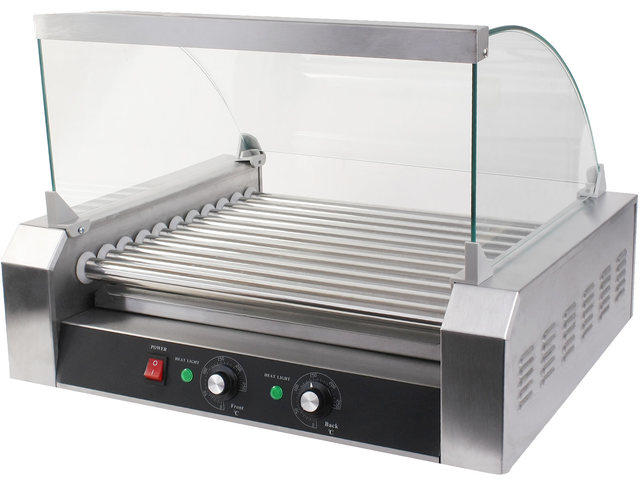 Hot Dog Grill w/ Glass Hood
Our hot dog machine cooks up to 30 hot dogs at a time. This unit has rubber skid-proof feet, making it great for tabletop use. This unit also comes with a glass shield to protect food from elements.