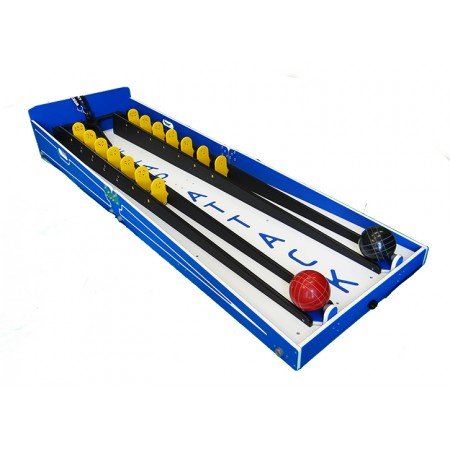 Flap Attack Carnival Game
Flap Attack

is a brand new and exciting game that is challenging and oh so fun! Players will attempt to roll the ball up the slight inclined track and gain as many points as possible by passing the flaps and ending on the highest point flap. But be careful, if you push it too hard, you'll lose all of the points!

Rental includes a 6ft Table for game setup.