Online Booking For (ORLANDO WAREHOUSE)- Online Booking Portal is For Delivery Orders ONLY & Requires a (3) Day Advance – Please CALL If It's Less Than (3) Days From Your Event Or If You'd Like To Schedule A Self Pickup Order. Thanks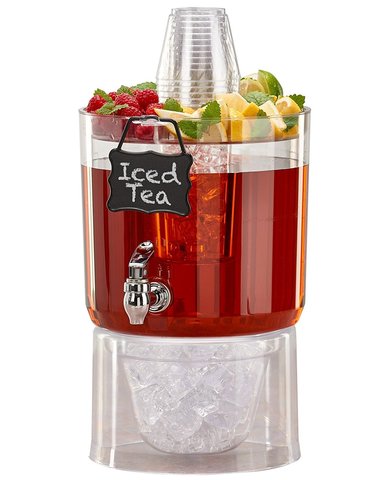 Beverage Dispenser
Serve cold beverages with style at any occasion. Holds 1.75 Gallons.
Includes: A compartmentalized base that can be used for additional chilling or separately as an ice bucket, ice cone to keep beverage chilled, cup holder and hangtag.
Also utilize the unique top for fruit and/or sweetener and cups for ease of serving.
Chalk/fruit/cups are NOT included.