Photo Booth Rental
Orlando Fun Party Rentals have everything you need for your next event in Orlando, FL! Our Photo Booth Rental is a unique party rental that kids and adults love. Who doesn't love a quick photo shoot that can be instantly shared through text & email? Our open air digital photo booth is not like a traditional booth like will take up valuable space at your event. This innovative design is easy to use and can accommodate 6-8 adults all at once. Our Orlando photo booth is more than just a picture! We have preset beauty filters, digital props, a photo layout option, as well as additional Add-On option to add to the fun. We have flashy backgrounds that you can add to your photo booth rental & the option for onsite printing in the standard 2×6 photo strip style. Learn more About Us!
Orlando Fun Party Rentals is locally owned and operated, and we pride ourselves in amazing customer service and safety! We are licensed and insured to ensure a worry-free Concession Rentals experience for all of our customers. Orlando Fun Party Rentals is located in Orlando, FL, and we service the surrounding areas. Travel fees may apply, so Contact Us for more information to set up your rentals today! Learn more About Us!
Standard
$375
Ultimate
$450
Rent up to six hours
Rent up to three hours
Self-Service
Fun, upbeat attendant included
Digital Photo Booth
Digital Photo Booth
Interactive Touch Screen System
Interactive Touch Screen System
Unlimited Photos, Text Messages, and E-Mails
Unlimited Photos, Text Messages, and E-Mails
One photo layout option
Multiple photo layout options
Preset Beauty Filter
Preset Beauty Filter
Digital Props
Digital Props
Open Air Style
Open Air Style or choice of backdrop
Handicap accessible
Handicap accessible
Holds 6-8 adults
Holds 6-8 adults
Social Sharing Capabilities
Professional Prop Table Setup w/ Linen
Animated Boomerang & Gif
Additional Photo Filter Options
Add to Cart
Add to Cart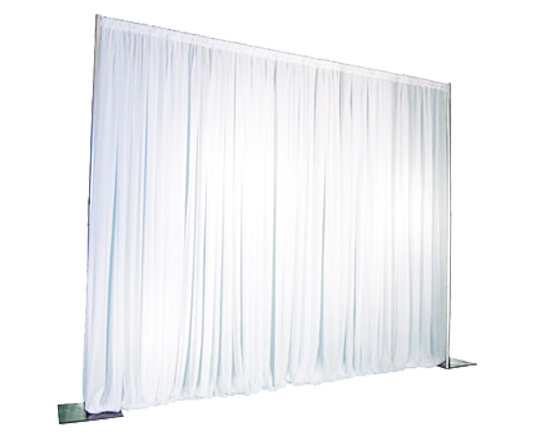 White Pipe & Drape- 6-10 FT
( 6-10 ft long x 8 ft high )
$47 per section. Includes 1 section that adjust between 6-10 feet across. The 8ft height is fixed and can't be adjusted.