Concessions and Fun Foods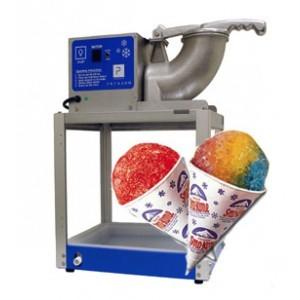 Snow Cone Machine
Your rental will come with an initial supply for (50 guests). Snow Cone cups are provided with syrup- (25) Blue Raspberry and (25) Cherry.

Purchase additional snow cone supplies at $10 per additional (25 guests). The option for additional supplies will be shown once the machine is added to the cart.

**Customer must provide their own Ice** For every (25-30) servings a 10lb bag will do. However, it's recommended that you account for some of your ice melting.