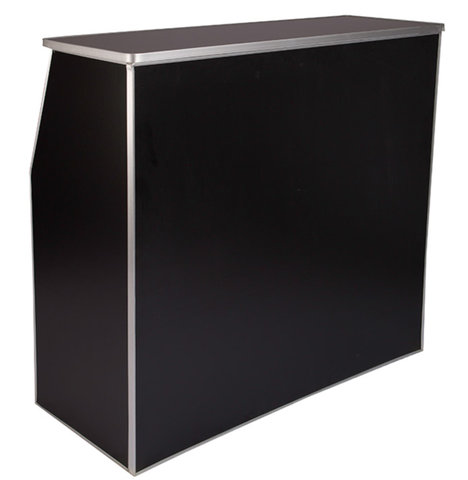 Portable Bar
Our Portable Bar is a great bar for quick and easy set up, just about anywhere. The entire bar folds flat, making it easy to be transported. The side panels are hinged, so they fold into place, as well as the middle shelf. The top shelf is a separate piece that you put into place after folding the sides into open position. The laminate surface makes for quick and easy clean up.

The bar counter top depth is 16" with plenty of room for napkins, straws, etc.
The shelf depth is 17" with plenty of bottles, ice, glasses and a cutting board.

Dimensions:
-Height: 42 inches
-Depth: 20 inches
-Width: 48 inches
-Weight: 85 lbs.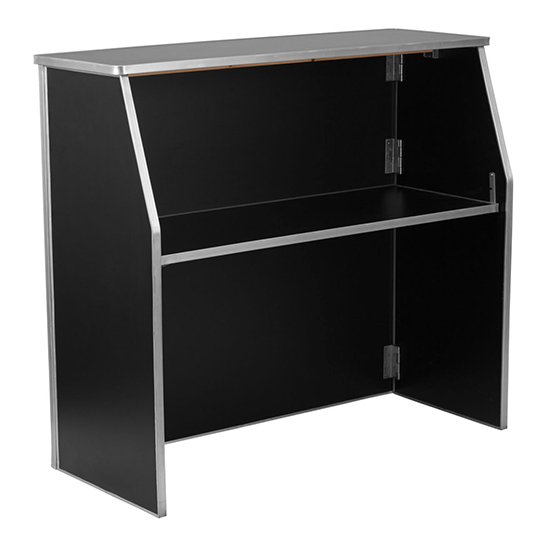 5